Landlord Tenant, Car Accidents, Business, Immigration, Family Law, DWI-DUI & Criminal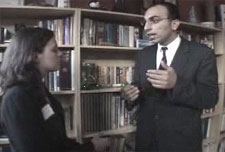 We guide our clients through the complicated legal process
The Nawash Law Firm serves clients in the Washington DC metro area, including Maryland, Virginia and also New Jersey.
Commercial Landlord Tenant
If you own a restaurant or business and the landlord is not treating you fairly or is trying to evict you then let attorney Kamal Nawash put a stop to your landlord. We have stopped many evictions and saved many restaurants, bars, offices and other businesses from eviction.
Car Accidents
Similarly, if you were injured in a car accident call us so we can get you the money you deserve. Do not talk to any insurance company until you talk to us because insurance companies record phone conversations to weaken or deny your case.
DWI-DUI
This is dangerous and could affect your life and your ability to get a job. Do not talk to the police. Tell them you need a lawyer and will not talk to anyone without a lawyer. Then call us so we can try to dismiss the case.
Immigration
If you want to apply for asylum or the government is trying to deport you in Immigration Court Call us immediately. If you want a work permit, a green card, citizenship or to bring your wife, husband, children or parents from your home country we can help.
Investor Visa (EB5)
Contact us if you want a green card by applying for an Eb(5) Immigrant Investor visa based on a $1,000,000 or $500,000 investment.
Business & Contract Disputes
If you entered into an agreement or lease or business deal and the other company or person is violating the agreement or owes you money, we can help you.
Diplomats
We represent embassy and foreign government employees. We can help in cases involving diplomatic or sovereign immunity.
We have served clients from Russia, Ukraine, Algeria, Morocco, Saudi Arabia, France, Spain, Kuwait, United Arab Emirates (UAE), Germany, Iraq, Greece, Bulgaria, Egypt, Armenia, Mexico, Qatar, Bahrain, Jordan, Palestine, Israel, Morocco, Tunisia, Libya, Ethiopia, Uzbekistan, Bosnia, Serbia, Croatia, Eritrea, Kazakhstan, Italy, Uzbekistan, Georgia, Poland, Syria, Lebanon, Yemen, Sudan, Korea, Oman, Vietnam, Cuba, Nicaragua, Honduras, China, Taiwan, India, Pakistan, Iran, Afghanistan, Nigeria, Tanzania, Mali, Malaysia, Bangladesh, Philippines, Ghana, Zimbabwe, Ivory Coast, South Africa, China, Taiwan and Indonesia. We have also served people who speak Arabic, French, Hebrew, Spanish, Urdu, Hindi, Farsi, Russian, Chinese, Korean, Vietnamese, Amharic, English and Swahili. We also have an Arabic speaking attorney for Washington, DC, Maryland, New Jersey and Virginia. Finally, we are familiar with Islamic-Muslim Law or Sharia.
Call 202-776-7191.